Water Conservation Shower Arms & Shower Arm Adapters
Featuring LittleValve Water Conservation Technology
Save BIG on Water • Water Heating Costs • Sewer Charges
Huge Return on Investment for hotels, schools, military bases & more.
Management adjusts water flow with tool before reaching showerhead.
5-minute Adapter install gives parents the same water flow control at home.
Save on all 3 utility costs with any showerhead on the market.
SAVE 7% – 15% immediately upon installation – shower feels the same.
A decent shower even when water flow is reduced 21 – 25%.
Turns every showerhead into a low-flow showerhead.
Takes control of water usage from person in the shower,
Gives control to person paying the bills.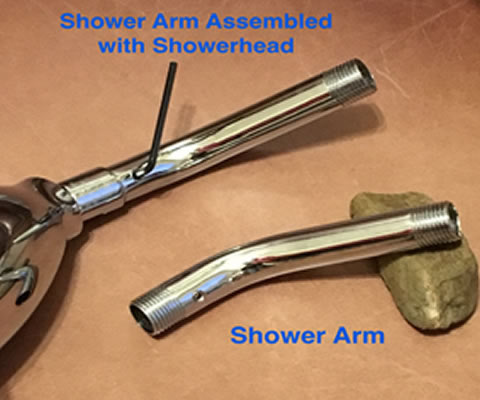 Nice, chrome-plated 6 inch Shower Arm for that nicer, professional look.
8 inch arm available:  $46.00
                                                                     [Adjustment tools shown above Included]
Promotional Cost:    $ 36.00
Retail Cost:    $ 42.00
Pays for itself in  4 – 6 months
                   Call:   (866) 200-8590
9:00 a.m. – 5:00 p.m. Pacific Time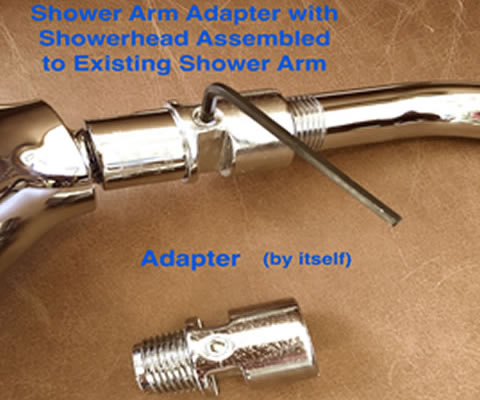 Shower Arm Adapter – O.K. Chrome job, when installed between existing arm and shower head; not noticeable.
Retail  Cost:   $ 19.00

Pays for itself in 2 – 3 months