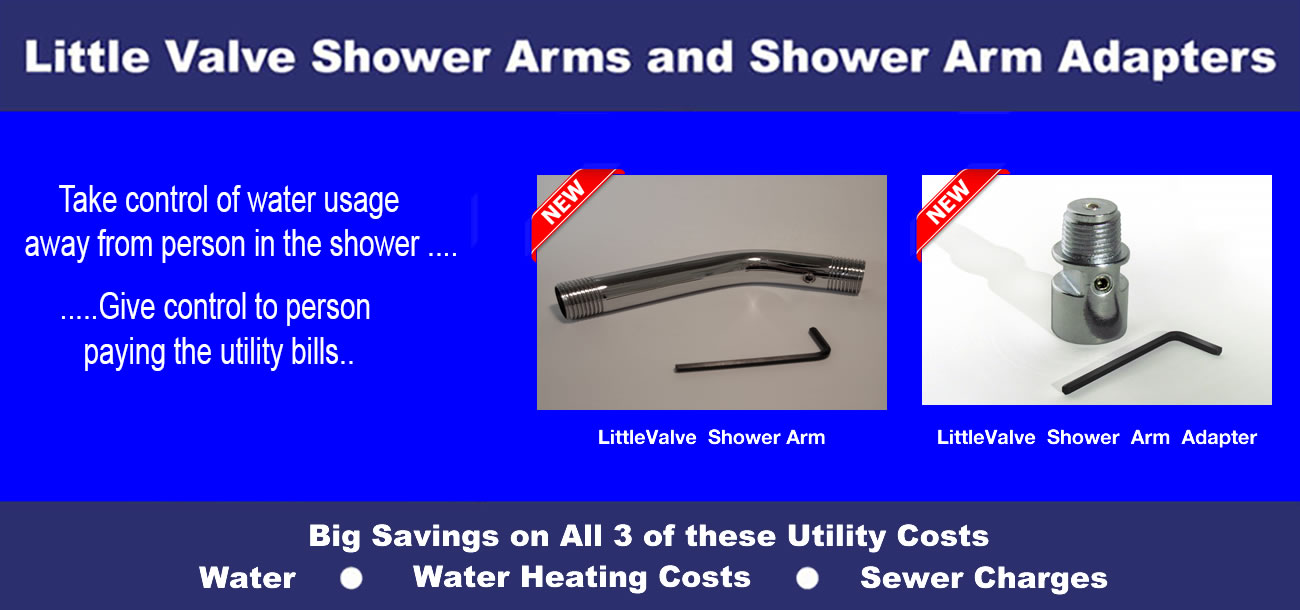 Water Conservation Shower Arms & Shower Arm Adapters
Featuring the proven LittleValve In-stem Flow Regulation (IFR) Water Conservation Technology
IFR Shower Arms and Shower Arm Adapters both accomplish the same thing.  The Arms are directed to hotels, motels, schools, sports centers, military bases, battleships, apartments.  The Adapters are more directed to the homeowner with children that lounge in the shower wasting water and are much easier to install.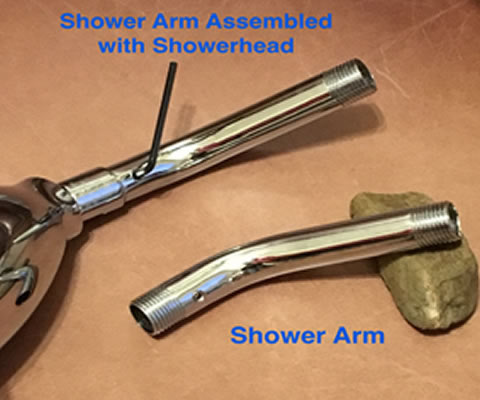 Nice, chrome-plated 6 inch Shower Arm for that nicer, professional look.
8 inch arm available: $29.95.
Promotional Cost: $ 23.95
Retail Cost: $ 27.69
Pays for itself in 4 – 5 months
Call: (866) 200-8590          9:00 a.m. – 5:00 p.m. Pacific Time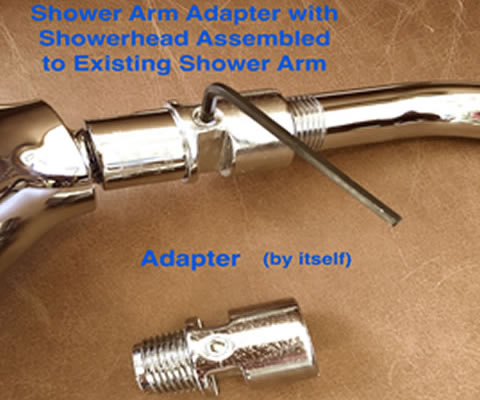 Shower Arm Adapter – O.K. Chrome job; when installed between existing arm and shower head, not noticeable.
Retail Cost: $ 14.75
Pays for itself in 2 – 3 months
[Adjustment tools shown above Included]